The 30th Pacific Brant Carving, Woodworking & Art Show
The Pacific Brant Carving and Art Show has its roots in the Parksville/Qualicum area on Vancouver Island. In 1991, volunteers from the Mid Island Wildlife Watch Society organized the first Brant Wildlife Festival, to celebrate the arrival of the Pacific Brant Geese.
Each year 1000's of Brant stop in the area to rest and feed before continuing to their Arctic breeding grounds. In 2006, The Nature Trust of British Columbia began coordinating the festival.
Since the beginning of the Brant Wildlife Festival, one of the feature events has been the woodcarving competition and wildlife art show, sponsored by the Vancouver Island Woodcarvers Club (VIWC has now amalgamated with the Mid Island Woodworkers Guild). The show migrated south to Victoria and Sidney from 2011 through 2015, but returned to Parksville in 2016. The show will be at a new venue in 2023, the Qualicum Beach Civic Centre.
The show has grown to be one of Canada's best known wildlife woodcarving competitions and has been featured in Wildfowl Carving Magazine's "Competition" publication for several years. In recent years, the show has been expanded to include a woodturning competition as well as including many commercial booths featuring the Island's top wildlife artists. The show attracts many popular BC wildlife artists, photographers and sculptors as well as giving talented carvers and turners from across the Pacific Northwest and Canada a venue to display their work and compete among each other for ribbons and cash prizes.
Saturday: 10 am to 5 pm
Sunday: Sunday 10 am to 4 pm
Admission: $6 ea
Website: www.thebrant.ca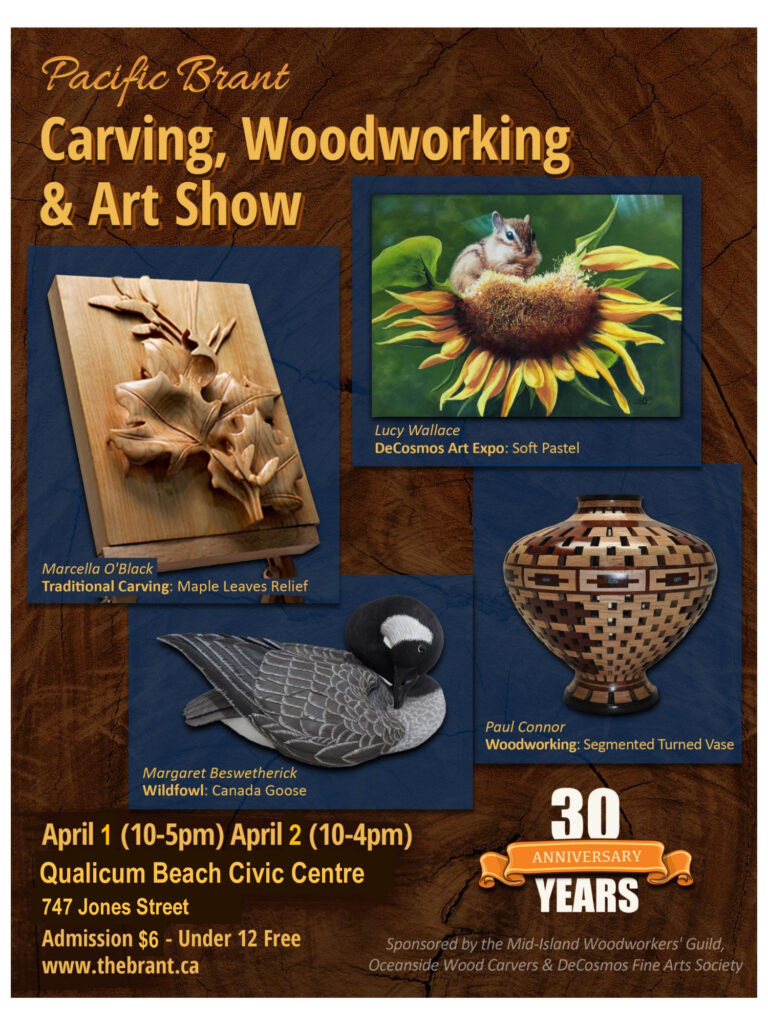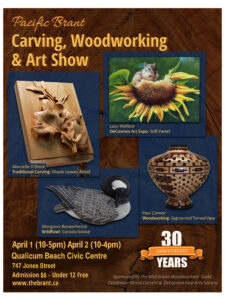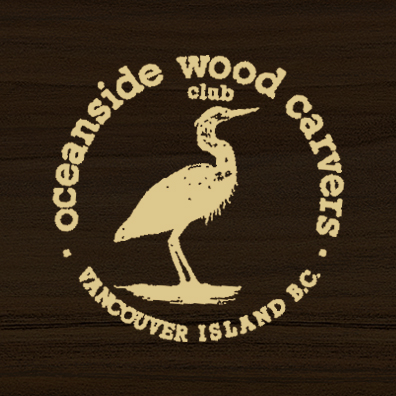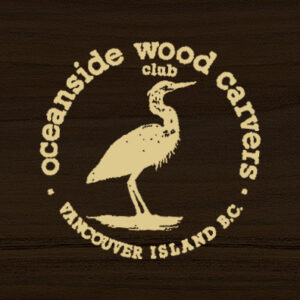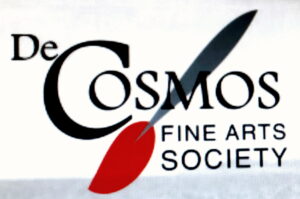 Hourly Schedule
April 2, 2023