A Spring Celebration of Nature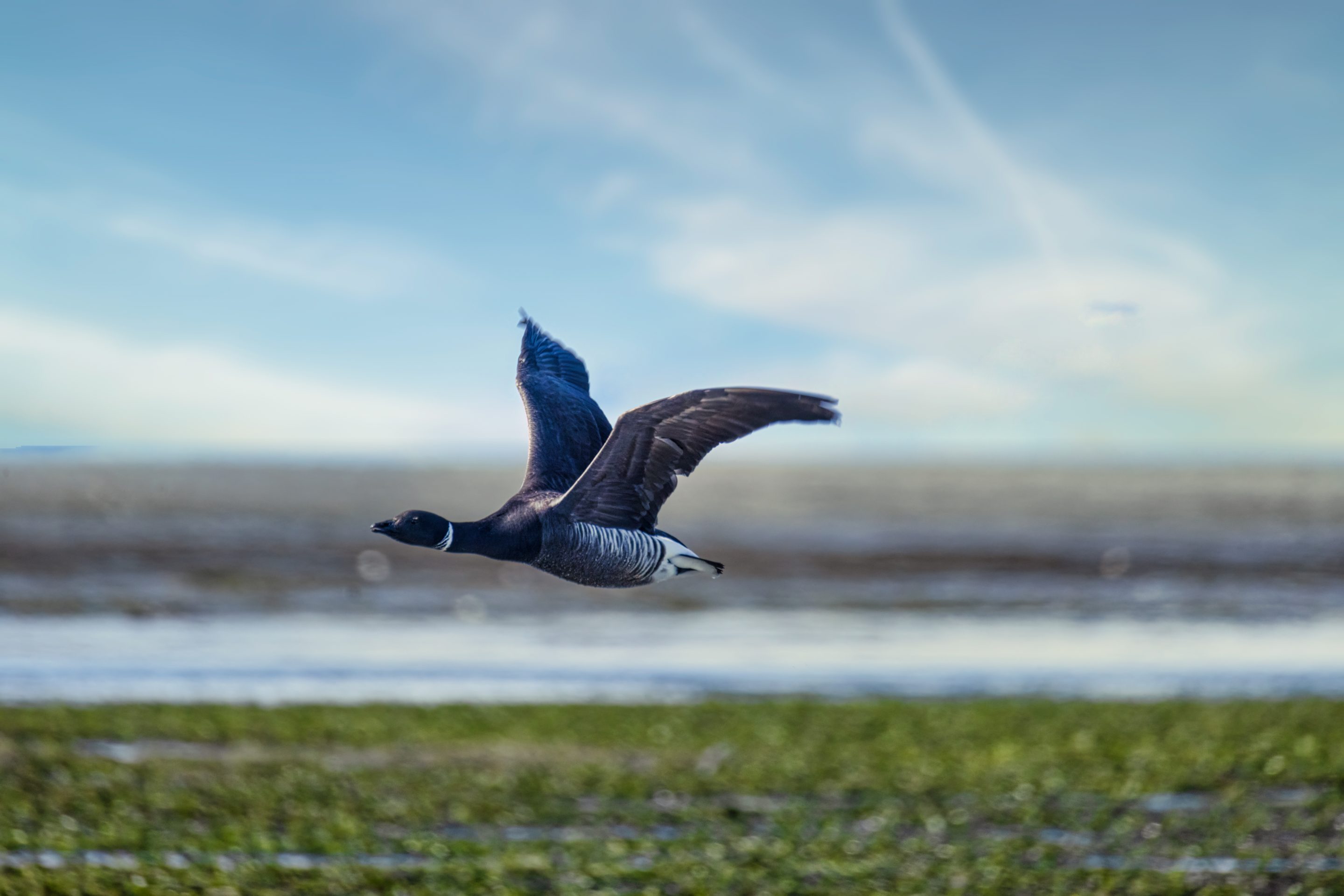 We are excited to announce that organization and facilitation of the long-standing Brant Wildlife Festival has been transferred to the Mount Arrowsmith Biosphere Region (MABR). The Nature Trust of BC has been organizing the festival since 2007. We are grateful for their commitment to the festival over the last 16 years, along with integral support from Ceri Peacey and essential support from many individuals.
The MABR is a UNESCO-designated Biosphere Reserve, located on the eastern coast of Vancouver Island. The MABR inspires a positive future for all living species by facilitating collaboration, coordinating participatory research, and supporting environmental, social, cultural, and economic sustainability.
Photograph by Angie Ooms.
2024 Brant Wildlife Festival
The Brant Wildlife Festival aims to connect community with the spectacular migratory return of Brant geese to raise awareness for the biological diversity within the region and highlight the importance of protecting critical habitat and minimizing disturbance to wildlife. The Brant Wildlife Festival takes place during a time where wildlife is extremely active, with Brant Geese preparing for their migration and herring spawning, many other species are attracted to the shores and waters. Beaches within the MABR and surrounding areas provide an abundant food source for the Brant geese in the midst of their migration. 
The Brant Wildlife Festival brings together thousands of people each year to celebrate nature. The festival hosts a multitude of events in the Spring that connect people with nature, educate people of all ages on topics of conservation, and celebrate the incredible biodiversity our region has to offer. The Brant Wildlife Festival is the only one of its kind on Vancouver Island. 
The 2024 Brant Wildlife Festival is taking place from April 5th – 8th. Stay tuned for updates on our schedule of events! Interested in hosting an event? Want to become a sponsor? We want to hear from you! Contact us at coordinator@brantfestival.bc.ca