The Brant Count has come to a sudden end. Yesterday, with favourable weather, only 40 Brant were found
Tuesday, April 25 Arrowsmith Naturalist volunteers completed the last Brant survey of the PQB Wildlife Management Area for this year. The season is clearly changing. The number of ducks is down from last week and there are fewer Brant moving through the Oceanside area.  There were only
40 Brant r
eported from Area 2, Butterball beach.The highlights were the number of shorebirds: 
40 Black Turnstones
 at QB Pavillion, 
15
male
Black-bellied Plove
r and 
1000 Dunlin 
on Seacrest beach, and again 10's of Dunlin at Parksville Beach. For excitement an uncommon 
Say's Phoebe
 was found at Rathtrevor Beach.
JIm Goodwin
Photo:  Angie Ooms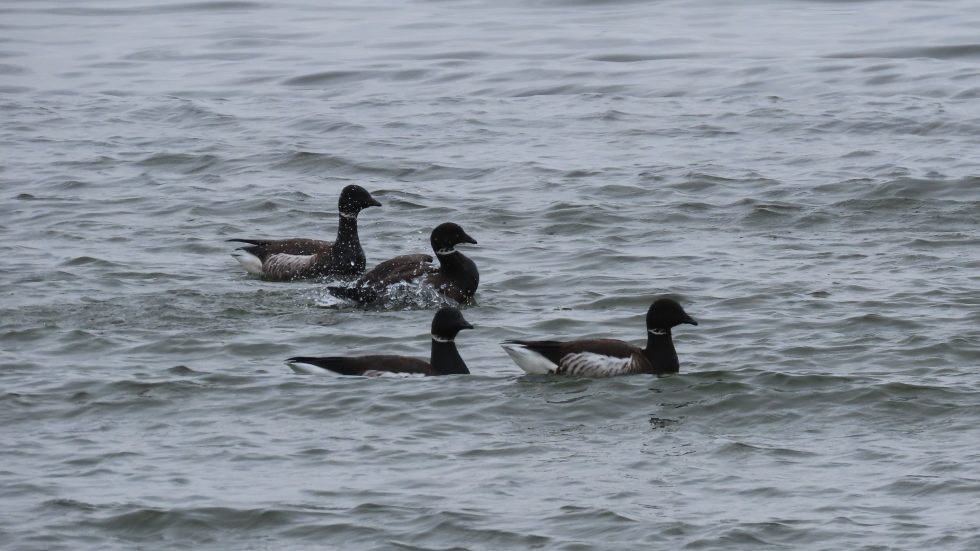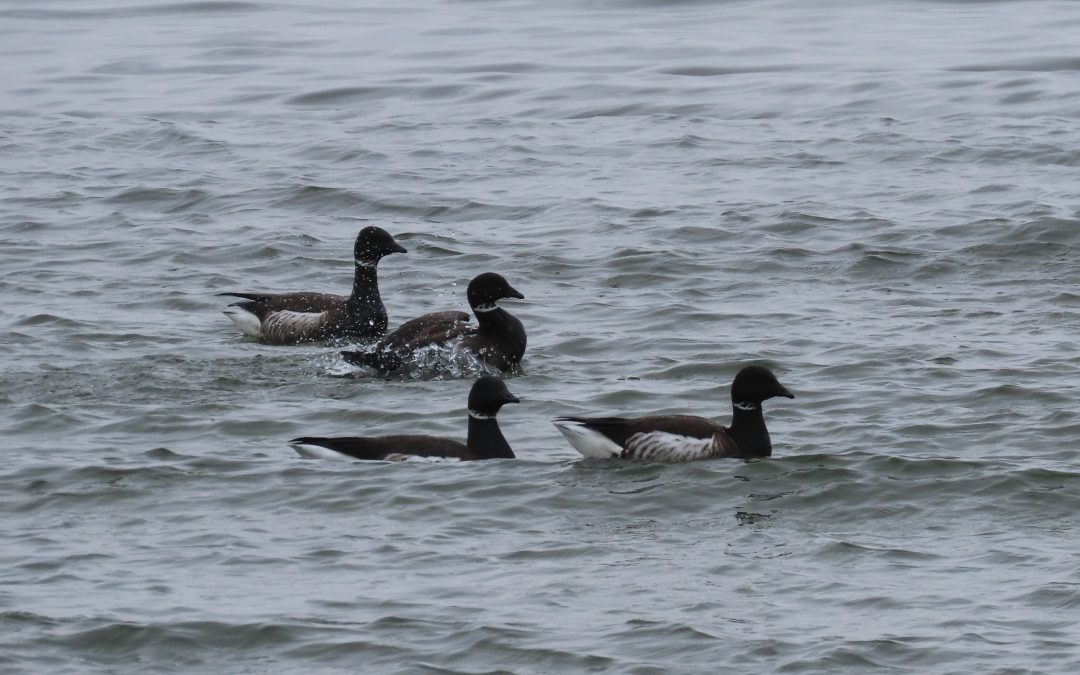 A heavy fog came in just after the 1 pm start of the Mar.21 Brant Count. Reduced visibility allowed observers to view only the shore line. At Rathtrevor Beach, before the fog, there were several people and two off leash dogs keeping the birds away. 21 Brant were in the water just off the sand staying away from the people.
Parksville Beach was in the fog with reduced visibility. 8 Brant and ~200 Dunlin were seen flying. Lots of people and two kites on the beach. The central region of the survey area was under heavy fog.
At the Little Qualicum Estuary there were 23 Brant visible near shore and large flocks of birds were just out of view that we could hear in the fog. Walking toward the river 42 Brant, Am.Wigeon and Northern Pintail came close to shore. Eerily, we heard hundreds of unseen Brant when they flew off.
The survey from 13:00 to 15:00 was conducted by 15 volunteers.
Total Brant: 94
Our next Brant Count is Tuesday, March 28.